Agricultural Literacy Curriculum Matrix
---
Companion Resource
Print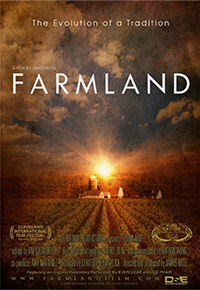 FARMLAND
The documentary, FARMLAND was created to educate the public about farms and the source of their food. This documentary highlights six farmers and addresses organic vs conventional farming, risks involved with farming, the public perception of animal welfare, farming stereotypes, and the steps involved in producing an abundant supply of safe and nutritious food for a growing population. This film can be used to supplement secondary lessons.
Procedures
This documentary is available for purchase in DVD format from Walmart or Amazon. It is also available for online streaming from Amazon Prime, iTunes, Netflix, YouTube, and more. The film is available in the full documentary format (77 minutes) or the short, education version lasting 44 minutes.
A viewing guide handout is attached. The 6-8th grade version is found on pages 1-3. The high school version with more advanced questions is found on pages 4-7.
File, Map, or Graphic
Author
Directed by James Moll
Lessons Associated with this Resource